eBay Link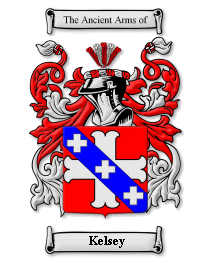 The surname Kelsey belongs to the large category of Anglo-Saxon habitation names of Britain which are derived from pre-existing names for towns, villages, parishes, or farmsteads.
First found in Lincolnshire where they were seated from very ancient times, some say well before the Norman Conquest and the arrival of Duke William at Hastings in 1066 A.D. The name is derived from their having lived in either North Kelsey or South Kelsey in the county of Lincolnshire.
William Kelsey was the first Kelsey in America. He was born in Chelmsford, Essex County, England in 1600. He was one of the first settlers of Cambridge, Massachusetts in 1632. His name appears on the Adventurers Boulder at City Hall and the Founders Monument in the ancient burying ground of the First Congregational Church of Hartford, Connecticut.
His son John Kelsey (10/16/1636) moved to Killingworth with his father at the age of 27. He married Hannah Disborough two years later in Hartford, CT. and had 9 children. John and his father are noted as two of the first settlers of Kenilworth.
Their son Stephen Kelsey (5/17/1682) lived and died in Hartford, CT. He married Concurrence Hayden.
Their son Benjamin Kelsey (1/20/1710) married Ruth Wilcox on April 29, 1741 in Killingworth.
Their son Roswell Kelsey (3/13/1743) married Hepizibah Bellows on 18 Jul 1771 in Newport, Sullivan County, NH.
Their son James Kelsey (about 1773) married Avis Hoag in 1797.
Their son Dayton Kelsey (about 1807) married Eunice Walker about 1829 in Hancock, Delaware County, NY.
Their son was Charles Ruggles Kelsey - (about 1830) married Harriette Axtell. Below is a picture of Charles, Harriette and family.


Click on this image to view a close-up of Charles, Harriette, Claude, Hortense and Ralph (circa 1904).

The people pictured (from left to right, back to front) are:
Joe Bruso, Esther Bruso, Maude Kelsey Bruso, Harlo Stapleford, Orrin Stapleford, Hazel Stapleford,
Beatrice Stapleford, Cleo Stapleford, Laura (Laurie) Kelsey Stapleford, Charles Norman, Evelyn Norman,
Alice Kelsey Norman, Harold Kelsey, Harriette Kelsey, Harley Cheever (adopted), Charles Kelsey, Claude Kelsey,
Hortense Boullion Kelsey, Ralph Kelsey, Clarence Kelsey, Lynn Kelsey, Maude Kelsey, Bern Kelsey, Della Kelsey.


His son Claude Duval Kelsey (7/9/1881) died 1/1964 in Pound, Marinette County, Wisconsin. He married Hortense Louise Bouillion (10/12/1883) who died in 1929.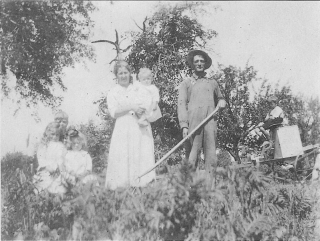 Click on this image to view a close-up of Claude, Hortense and Family circa 1917.
Their son was Ralph John Kelsey - (4/16/1903)
Here is one of the sons of Ralph Kelsey, Jacque Wayne Kelsey (8/9/1937), and most of the family in 2006.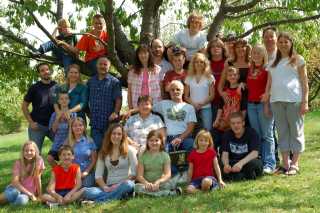 Click on this image to view a larger picture.
Or... perhaps Kelsey descendants are the spawn of the notorious McKelseyfly gang of the 1800's?
This unruly clan of scoundrels were in no way the most revered and feared instigators of the Old West!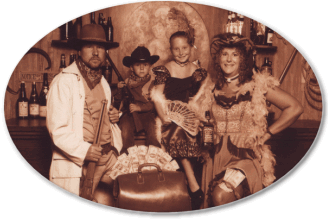 More McKelseyfly mongrels emerged in the years to follow. The world would never be the same.
And they came in force, count them... one - two - three - four - Five - SIX - SEVEN... WILL IT EVER END?!

THE ANNUAL KELSEY FAMILY REUNION
PIKE LAKE STATE PARK

Sunday, August 15, 2021
8:00am - 8:00pm (or whenever)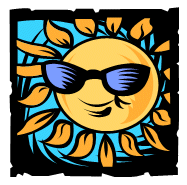 Pike Lake State Park is located south of Hwy 60 between Slinger and Hartford.
NOTICE: WE WILL BE AT THE SOUTH SHELTER (SEE PICTURE BELOW)
Map of Pike Lake State Park (262-670-3400)

3544 Kettle Moraine Rd Hartford, WI 53027, US


A lake is available for swimming, trails for hiking and camping sites for camping.
Call 888-947-2757, or visit Reserve America to secure a camp site.

Park Admission Fees
Vehicle with WI license plates - $8
Vehicle with WI license plates, resident age 65 and older - $3
Vehicle with out-of-state plates - $11
If you have a WI Park Sticker, there is no charge.

Please bring a dish to pass, your own dishes, beverages and lawn chairs.
Electric outlets and a large grill are available for use (charcoal will be burning).

We're looking forward to seeing everyone... shine or rain!
---